Amber Art and Design cultivates public spaces that advocate for equitable growth by facilitating dynamic interactions between artists, communities, institutions, and movements. 
Our public projects, exhibitions, and educational activities engage thousands of people, from hundreds of communities, both across the United States and internationally. We operate with the belief that art can be a collaborative and inclusive platform for critical conversations by and for community voices.
Amber Art and Design was founded in 2013 by members Keir Johnston, Linda Fernandez, Ernel Martinez, Charles Barbin, and the late Willis "Nomo" Humphrey. The collective initially shared a studio on Amber street, inspiring the name of the group. Since then, Amber has added members Martha O'Connell and Sidd Joag, and has completed over 50 public art projects.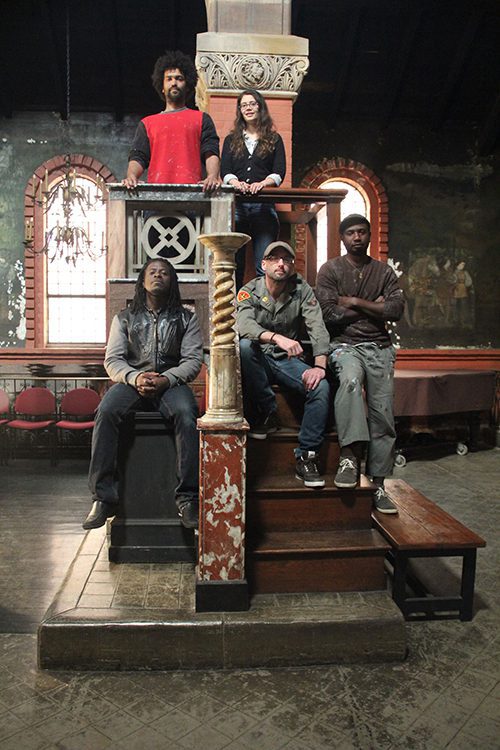 COMMITTED TO PUSHING THE BOUNDARIES OF PUBLIC ART, COMMUNITY PRACTICE, AND COMMUNITY ENGAGEMENT
A collaborative and inclusive platform for critical conversations by and for community voices.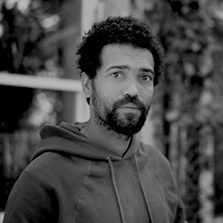 Keir Johnston is a community practice public art creator who has spent more than two decades elevating social issues that impact communities of Color through public art. He painted his first mural as a teenager while a student at California State University at Northridge, an experience that fostered an appreciation for the collaborative creative process as well as public art's ability to affect viewers from all walks of life. Johnston has helped guide diverse populations – including incarcerated youth, prisoners serving life sentences, elderly groups, elementary and high school students, and those with disabilities – in mural production, and has worked with Mural Arts Philadelphia to create Colorful Legacy, Remembering a Forgotten Hero and The Color of Your Voice. A founding member of Amber Art & Design, Johnston has served as the artist-in-residence for The Philadelphia Museum of Art, The National Museum of American Jewish History, Mural Arts Philadelphia, The Village of Arts and Humanities, and University of Chicago's Place Lab and Living Arts of Tulsa, among others. In 2019, Johnston took part in a 114-mile walk across Puerto Rico. The "learning journey," titled Sin Cita, offered members of Amber Art & Design an opportunity to gather feedback and refine the collective's approaches to driving positive change through art.
Linda Fernandez (she/her)
Linda Fernandez is an educator and advocate for arts and education in public spaces. In 2018 she received an award for her research on "The Role of Artists in Anti-Displacement" which investigates trends in neighborhood change and places artists in the role of community organizers working to prevent physical and cultural displacement. Linda's artistic practice is rooted in collaboration. Her work involves coordinating the creative exchange of messages, artwork and personal artifacts between people across physical, social and cultural divides. As a result, interactions through exchange create solidarity, unity and a sense of belonging which are important human needs. These collaborative works bring a diversity of voices, ideas and dreams to the table. Linda has earned a Bachelor's degree in Art Education from Tyler School of Art, a certificate in Contemporary Art from Metafora Escola de Arte Contemporaneo in Barcelona, Spain, and a Master's in Public Administration from Austin W. Marxe School of Public and International Affairs. She is an alumni of National Urban Fellows and the Caribbean Cultural Center African Diaspora Institute's Intercultural Advocacy Fellowship.
Linda Fernandez (she/her)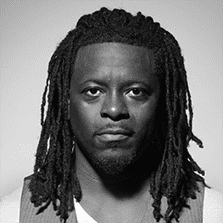 Ernel Martinez was born in Belize. He was raised in South Central Los Angeles and Detroit. His introduction to the art world came in the form of graffiti. He Studied art at Pratt Institute and attained his BFA from Kutztown University. In 2004 he received his MFA from the University of Pennsylvania. In 2003, Ernel began making public art in the city of Philadelphia, as well as working with various non-profits and social services to provide art to disenfranchised youth. His artistic practice focuses on creative methods to give urban communities the tools to tell their stories through art making. He uses their stories as a framework to produce social-practice artwork to engage and build dialogue. He believes that art enriches communities and is the path to "true" collaboration.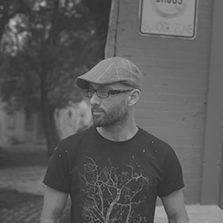 Charles Barbin received his BA from Temple University's Tyler School of Art where he studied in both Philadelphia and Temple Rome, Italy. After graduating he joined the Philadelphia Mural Arts Program and has been involved both in education and creating public art in the city of Philadelphia for the past fifteen years. He is a founding member of Amber Art and Design, whose goal is to create meaningful public art and innovative approaches to community projects that consistently transcend, and whose values are defined by collaboration and public engagement, believing that public art enriches communities and is a pathway to fulfillment. This has led to working on the production of murals in penitentiaries, youth detention centers, in elementary and high schools, with the disabled, elderly, other artists, and general public through teaching workshops and painting participation days. In addition exists the commitment to a hands-on approach that links visual art with other disciplines such as music, dance, poetry, and performance.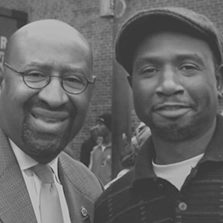 Willis "Nomo" Humphrey was Born in Biloxi, Mississippi and graduated from the Art Institute of Atlanta, and trained as a graphic designer. Throughout his time as a staff artist of the Mural Arts Program and as a founder of Amber Art and Design, Willis has worked with many Philadelphian neighborhoods and communities to fabricate murals that commemorate the lives and history of African Americans. In his work, Willis articulated inner freedom through outward expression. His body of work spans the city from playgrounds to senior centers, schools, and recreation centers; most notable are Staircases and Mountaintops: Ascending Beyond the Dream at the MLK Recreation Center, Colorful Legacy: Building Brotherhood in West Philadelphia, and Remembering a Forgotten Hero: Octavius Catto at the Universal Institute Charter School in South Philadelphia. Willis passed away in November 2018 and is deeply missed by the Philadelphian art community, and by those he has impacted through his community engagement and mural projects and initiatives.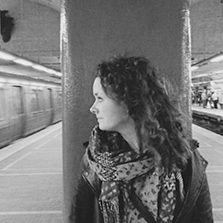 Martha O'Connell (she/her)
Martha O'Connell is a multi media artist and teaching artist who has focused on youth jobs in the arts since her experiences as a teen with Boston's Mural Crew. She worked collaborating on and building youth jobs programs; arts education & jobs in Massachusetts and neighborhood-based food and small business initiatives. She has and continues to work alongside teens and young children in the arts in Massachusetts, New York, and Philadelphia, in schools and programs. She brings her love for project magic, grant writing, and facilitation of collaborative projects to community engagement and community-based events with Amber Art & Design. She received her BFA in 2009 from Cornell University's College of Art, Architecture, and Planning, where she studied sculpture, drawing, and city planning; and collaborated with social service agencies on youth-driven murals. She has been trained by the Community-Word Project's Teaching Artist Project.  Her visual work is on view at martolao.com
Martha O'Connell (she/her)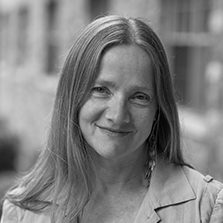 Juliana Flower is an art lover and amateur musician with 30 years of experience on the administrative side of arts organizations and small businesses. She currently provides bookkeeping services for artists and small organizations, does tax preparation for artists, and does some grant writing. She holds a BA from Swarthmore College and an MA in History of Art from Bryn Mawr College.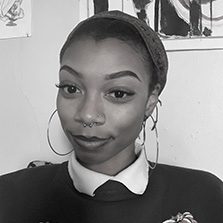 Laila Islam is a curator and multidisciplinary artist in Philadelphia. Islam graduated from Moore College of Art and Design with a BFA in Curatorial Studies and minors Fine Arts and Photoraphy. Islam identifies as a curator committed to artistic community engagement and radical healing. Their passion to intersect curation with community mobilization is reflected in their work as co-curator and collective organizer of The Future Is Us Collective.
Ronda Liggins-McCoy (she/her)
Ronda Liggins-McCoy has a long history of constituent service and community advocacy & engagement experience.  Her work includes office management, case management, community outreach and event planning, for corporate, educational, healthcare, political, nonprofit, and social services entities.  Ronda enjoys being part of a purpose driven creative collective.  Her role with Amber Art & Design is to provide project management and help create community engagement activities that bring awareness to public spaces.  Her career spans many years of service with the Children's Hospital of Philadelphia, The House of Umoja, and the Pennsylvania Senate.  She attended Bauder Fashion College and Atlanta Metropolitan College.  Rondabay is a founding member of The Wardrobe (formerly the Career Wardrobe), a non-profit enterprise created to eliminate clothing insecurity and provide resources for self-empowerment.  
Ronda Liggins-McCoy (she/her)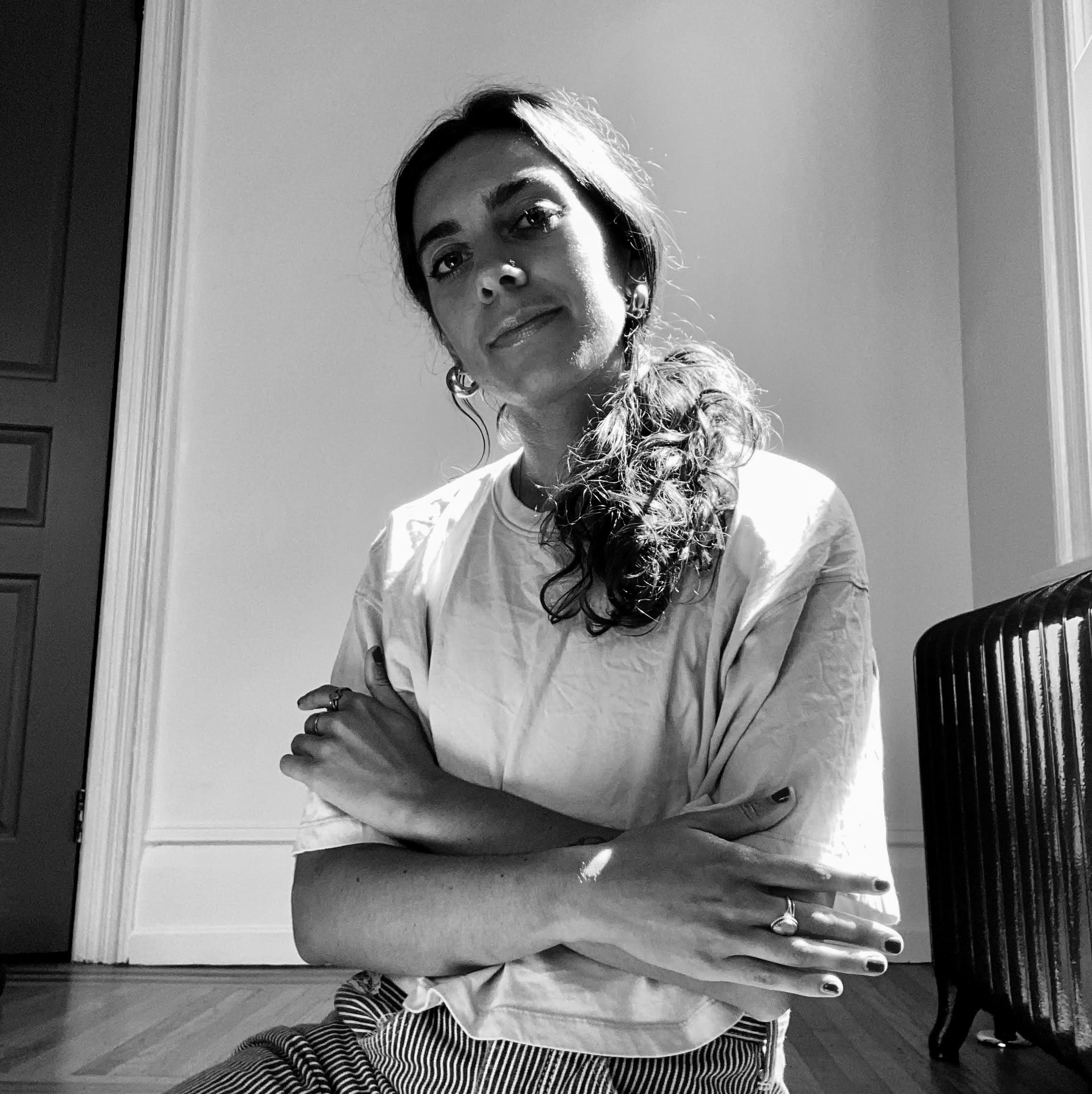 Nila Devaney
is an oil painter and community-oriented artist who is interested in the intersection between people and creativity. Nila is deeply inspired by the Philadelphia community, feeling in awe of how gathering takes place in public and intimate spaces. Honoring that celebration can be so many things at once, Nila paints people together, displaying celebration that is often wrapped up with sorrow, anger, grief and other complexities. Nila is also an experienced educator with a background in youth creativity and community event planning & artmaking.

Nila is deeply invested in muralism and public art due to an introduction from Precita Eyes Muralists in San Francisco. Nila is grateful to be a part of Amber Art & Design projects, involved in various projects including Farming In Harmony, Del Pasado Al Futuro, and In the Palm of Your Hand.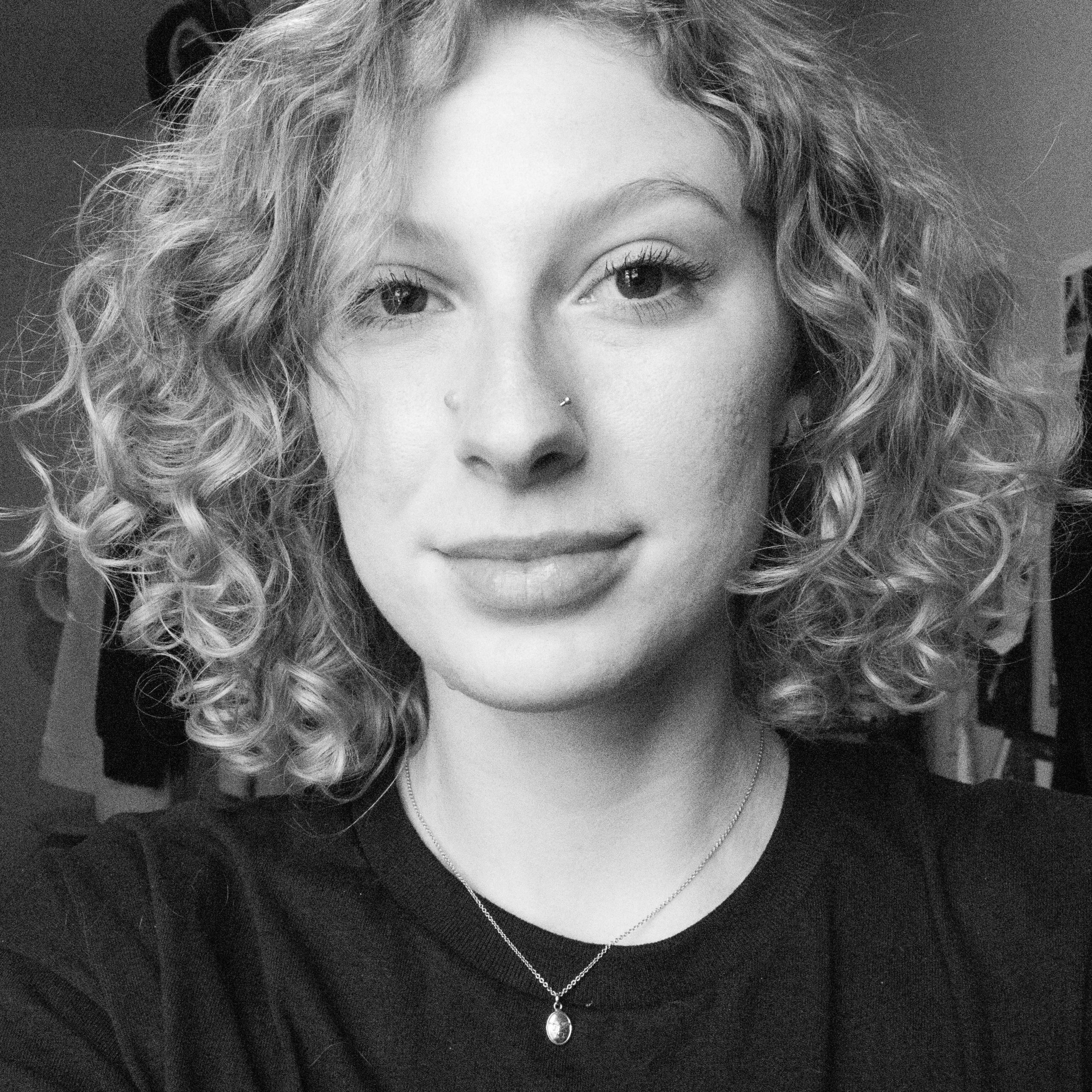 Antonia Kimball (she/her)
Antonia Kimball is a multidisciplinary artist in Philadelphia. Kimball earned her Associates in Neuroscience from Bucks County Community College in 2020 and she is currently working to complete her BA in Visual Studies at Tyler School of Art and Architecture.  Her work with Amber Arts focuses on data and research for community engagement and creating content for communications via monthly e-newsletter and social media posts.
Antonia Kimball (she/her)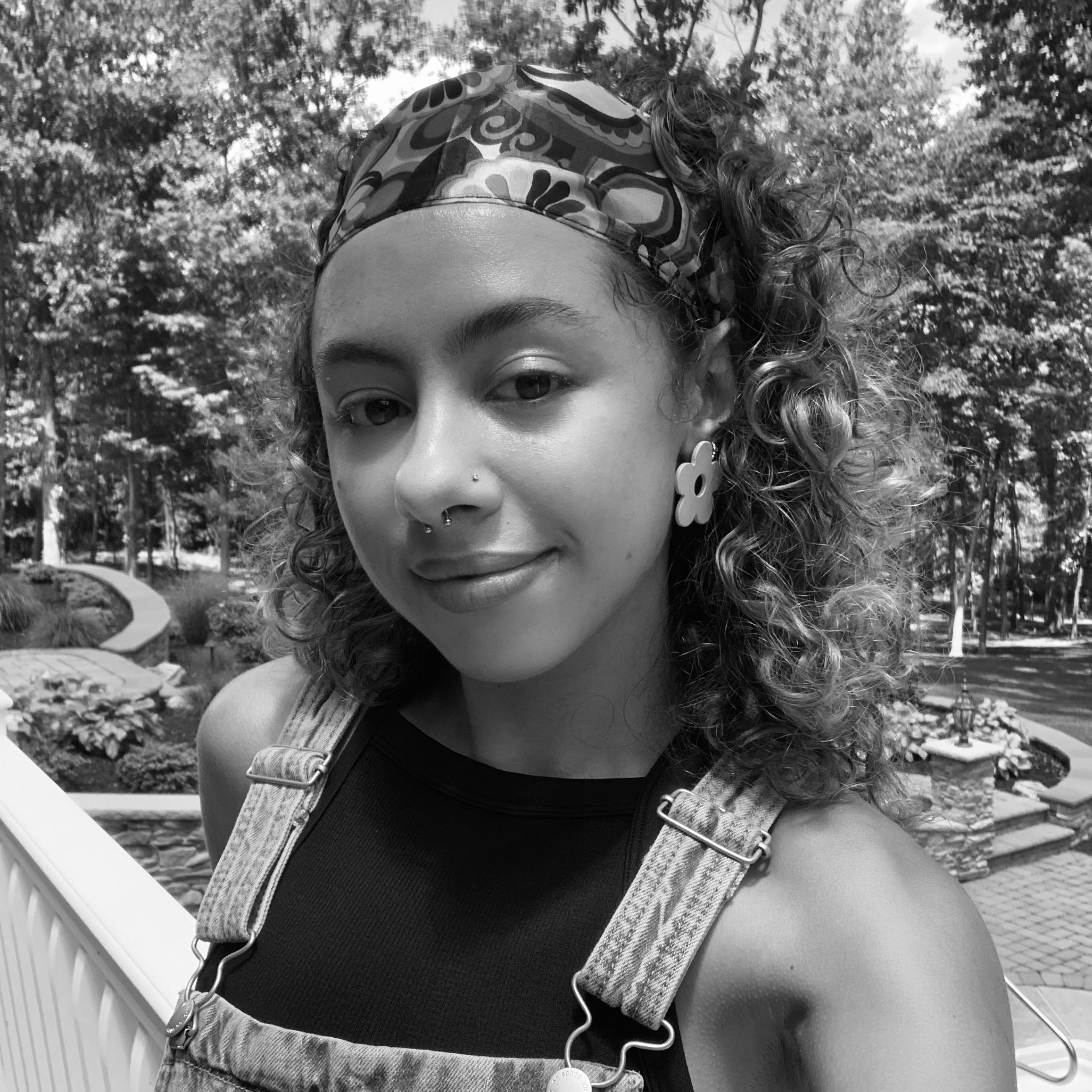 Madalyn Smith is a student, artist, and project assistant at Amber Art and Design. She graduated from Temple University in 2022 with a BA in Art Therapy and a Certificate in Community Arts Practices, and is currently a candidate for an MA in Art Therapy and Counseling from Drexel University. Much of her academic work and research up to this point has centered on the intersections between art therapy, community arts, and art education. She believes that the processes of collaborative art-making and story-telling allows for both personal introspection and the cultivation of interpersonal connection across divides. Madalyn's experience includes research, event planning and coordination, workshop design and implementation, and working with vulnerable populations in therapeutic support roles.
We are proud to be fiscally sponsored by Fractured Atlas! 
With this platform, supporters of Amber Art and Design can make donations directly to our coalition. Consider making a one-time or monthly tax-deductible donation today! Your support allows us to host free programming and engagements throughout the year.