Heat Response was a two year project where we engaged with residents in Fairhill around the issue of global warming and urban islands. The project aimed to foster dialogue that addresses climate equity through diverse voices, and to connect community members who are working to scale climate initiatives throughout the city of Philadelphia. By shining a light on how climate change is uniquely felt, this project expands our collective ability to identify and create solutions in the face of rising temperatures and other climate threats.
"Seedlings," a bilingual interactive coloring book about urban heat and why it's an environmental justice issue, was a product of this project and is available for digital download.
Location
Philadelphia, PA
Date
2019-2021
Client 
Trust for Public Land
Lead Artist(s) 
Linda Fernandez and Keir Johnston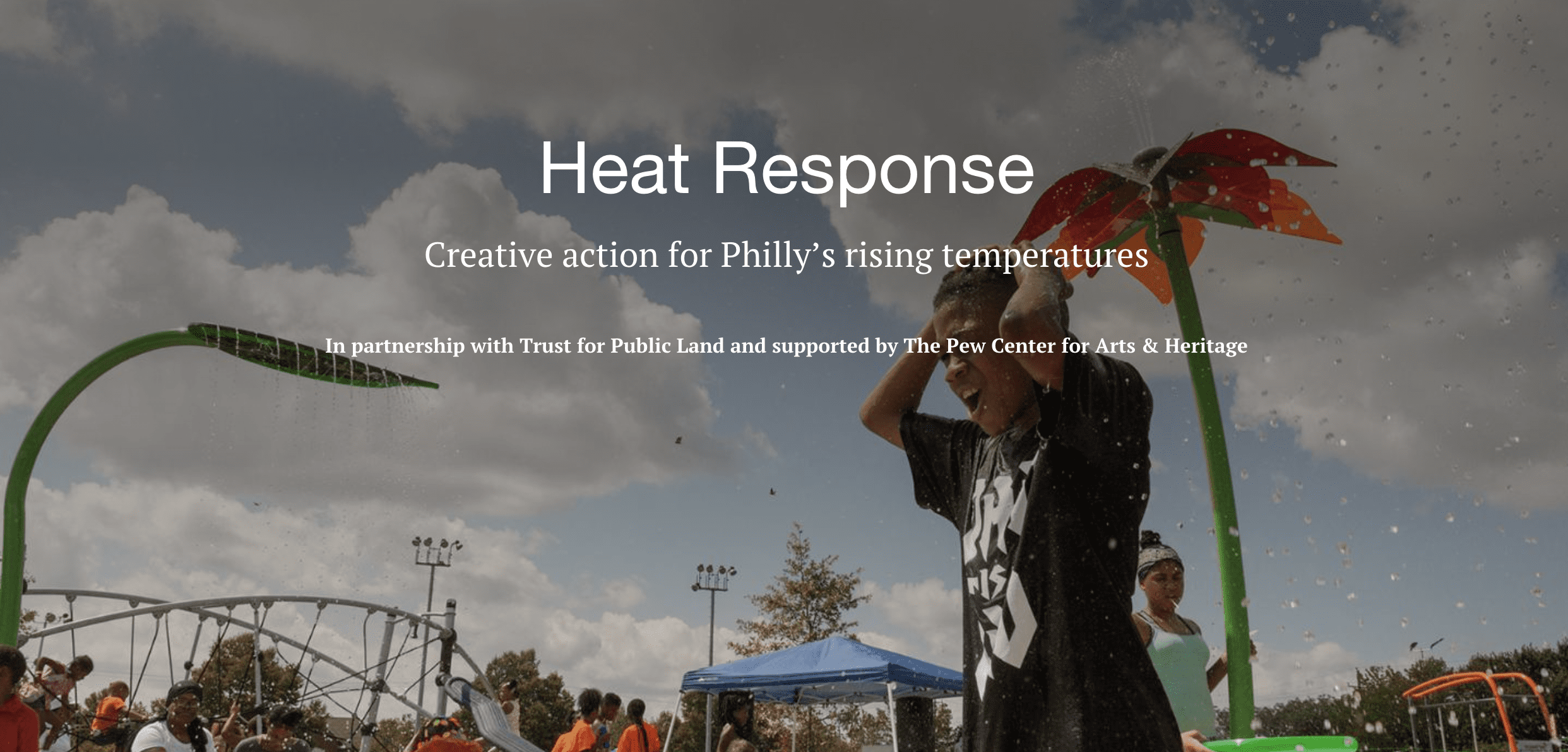 Check out the Heat Response Story Map website. This platform presents a complete documentation of the project including the project's final report.