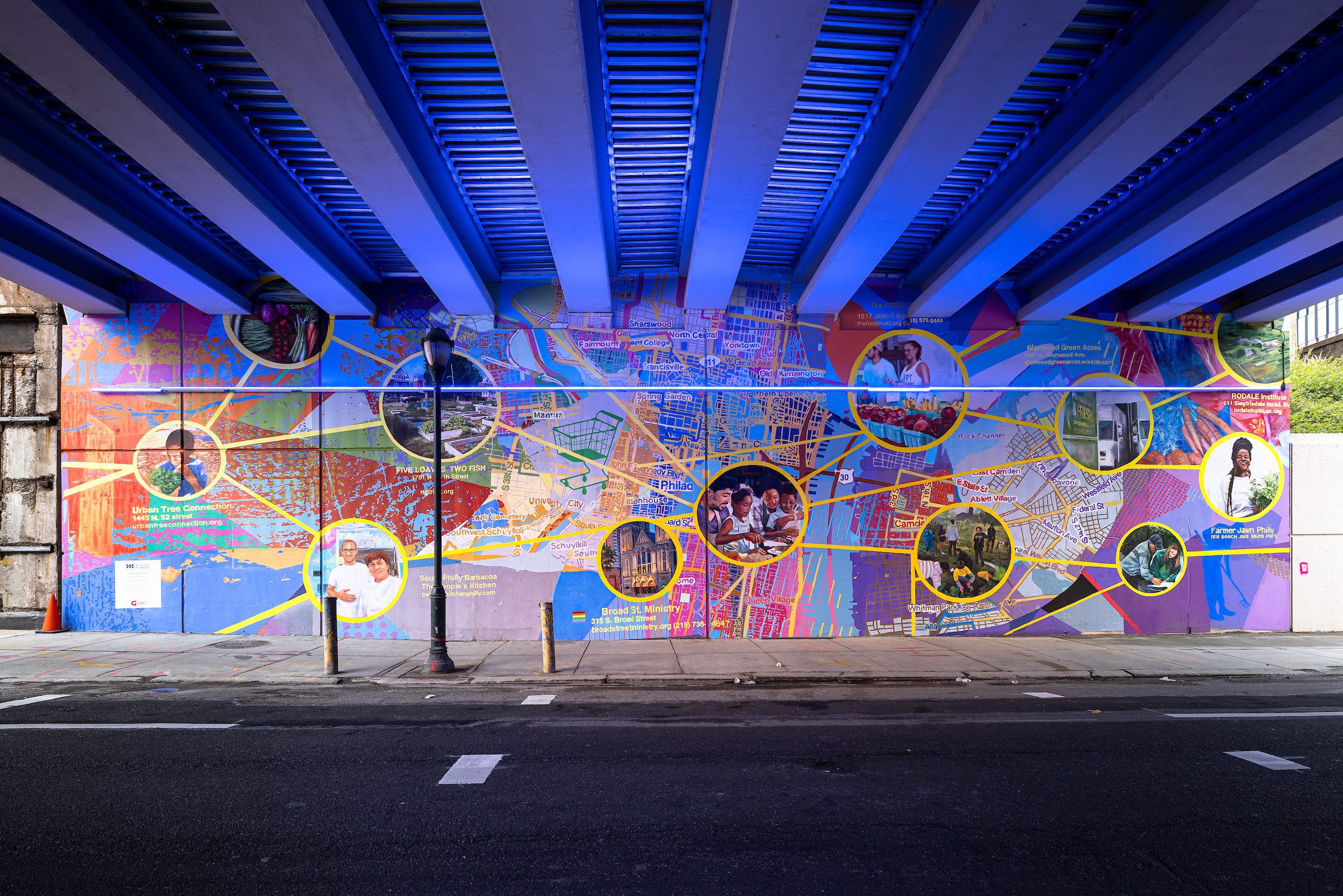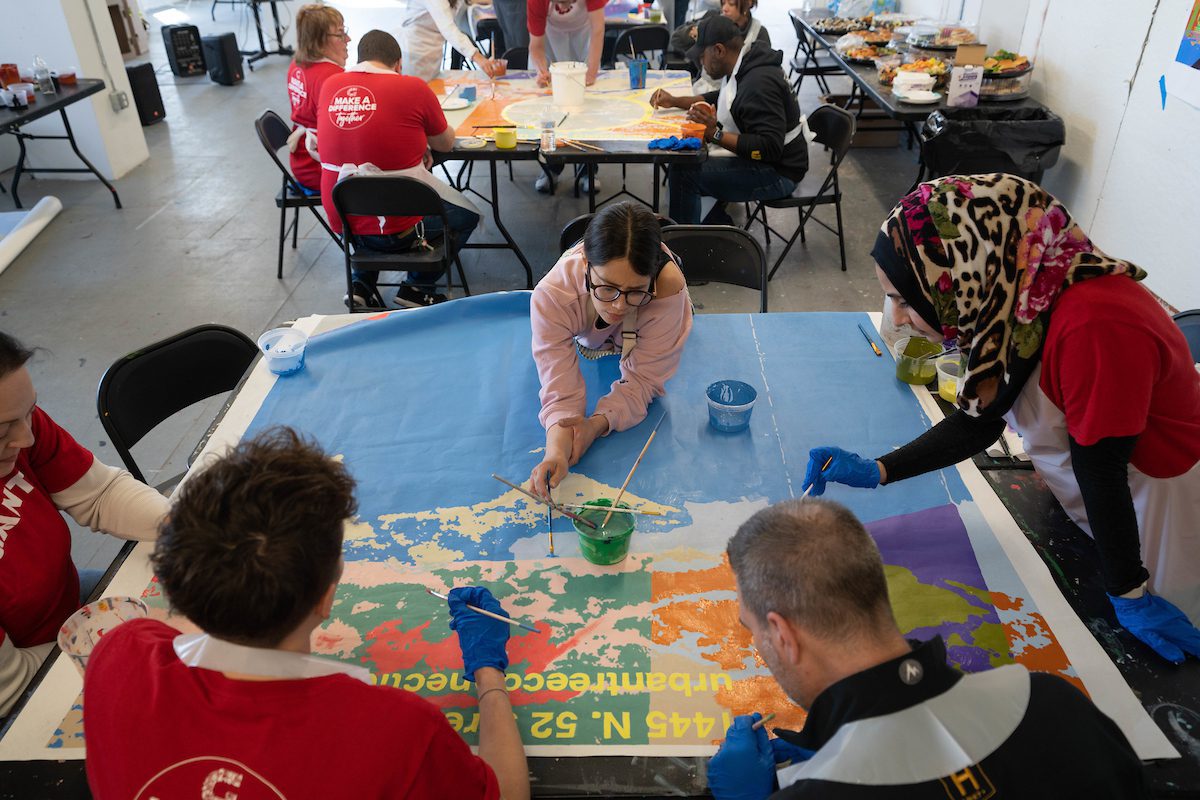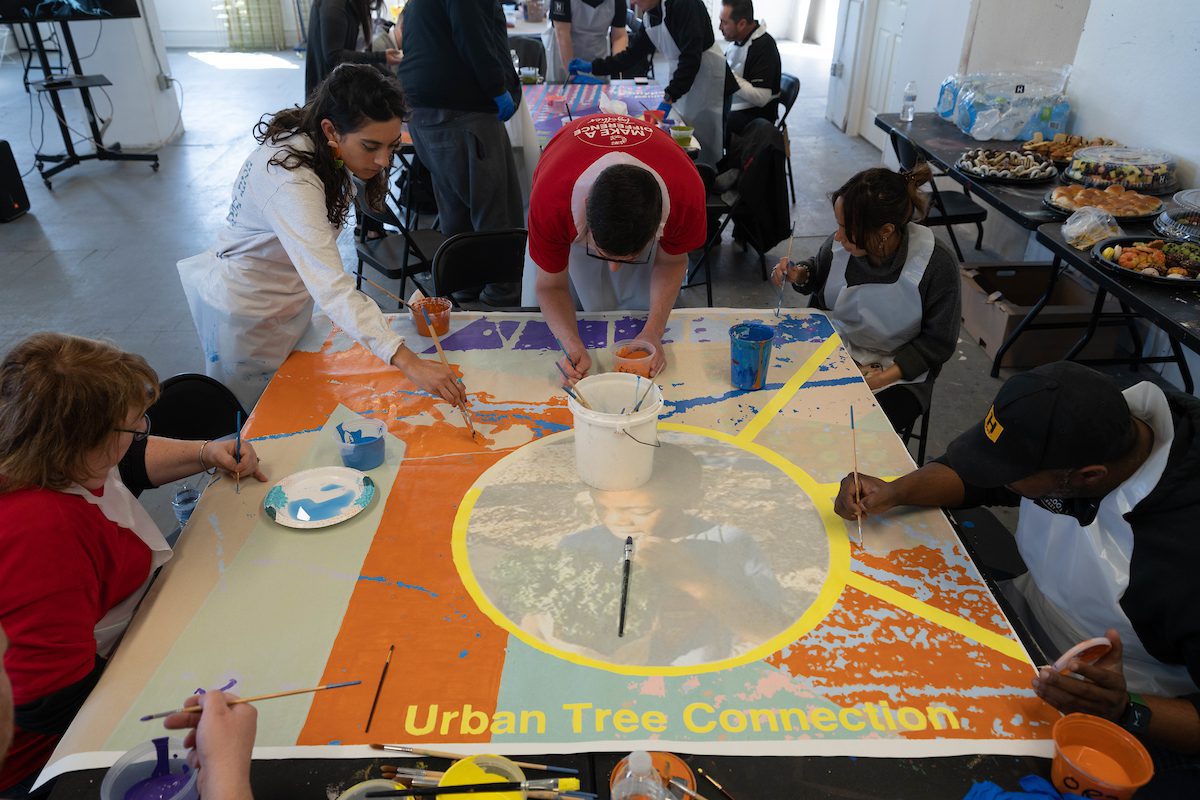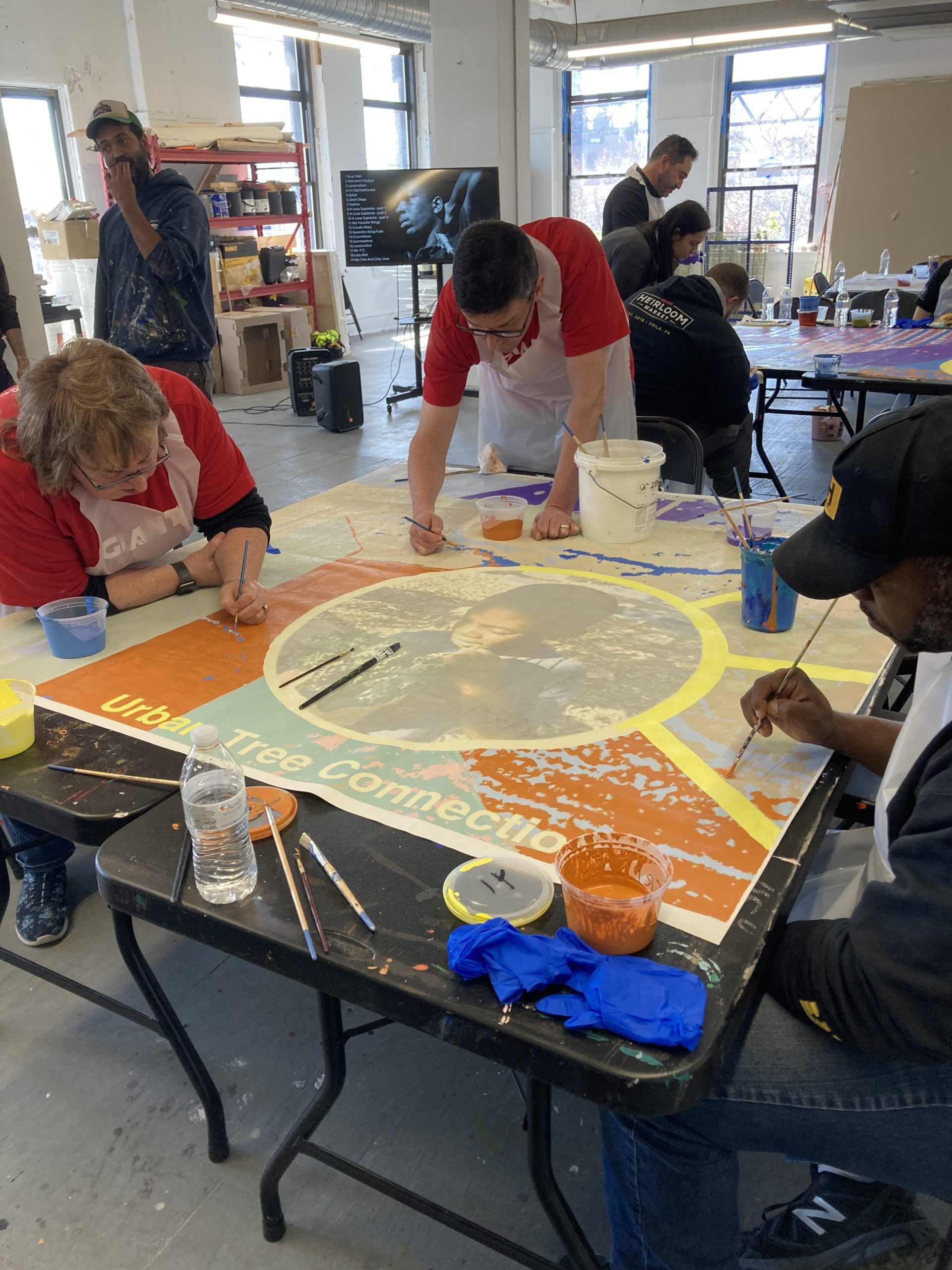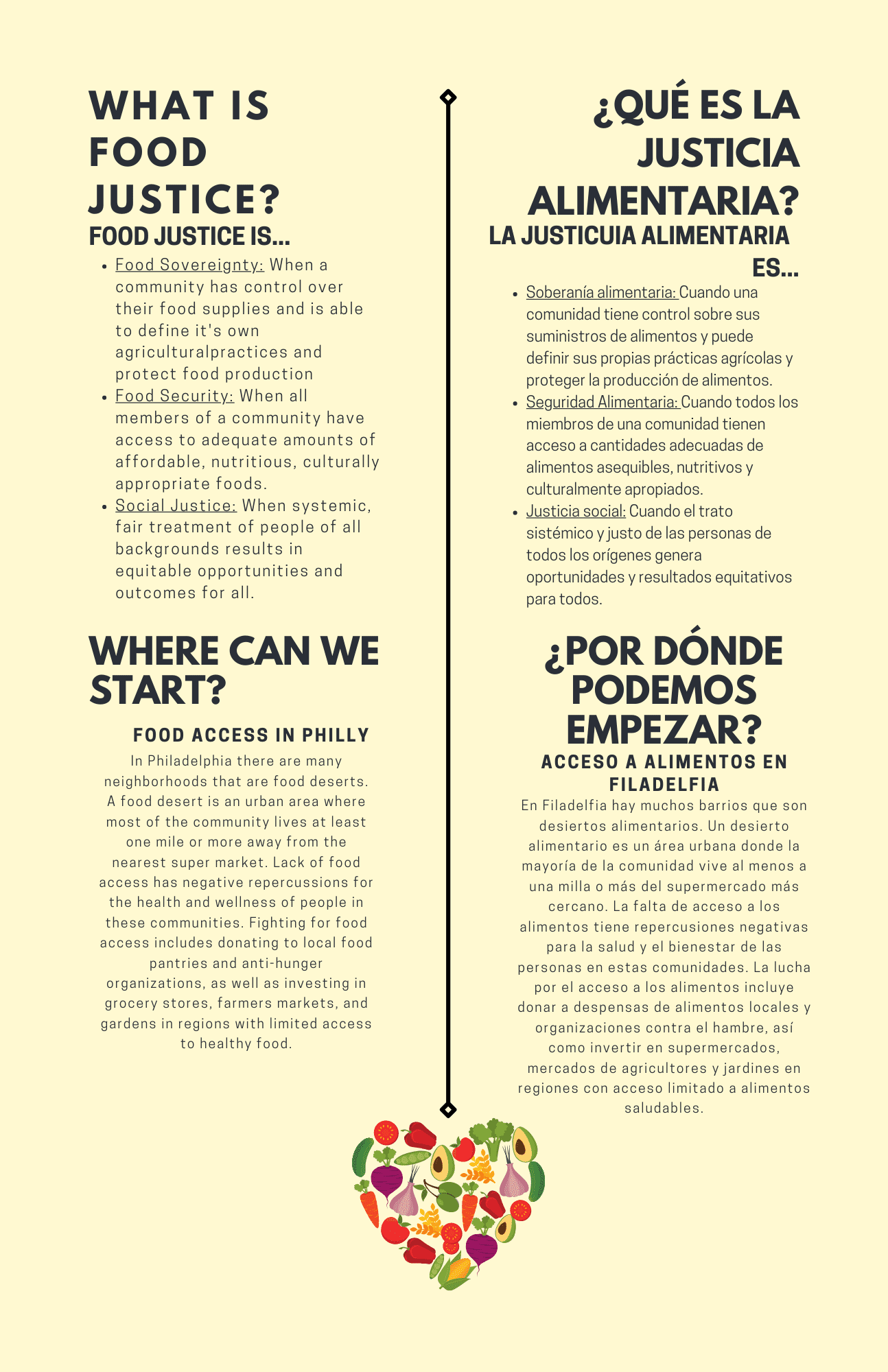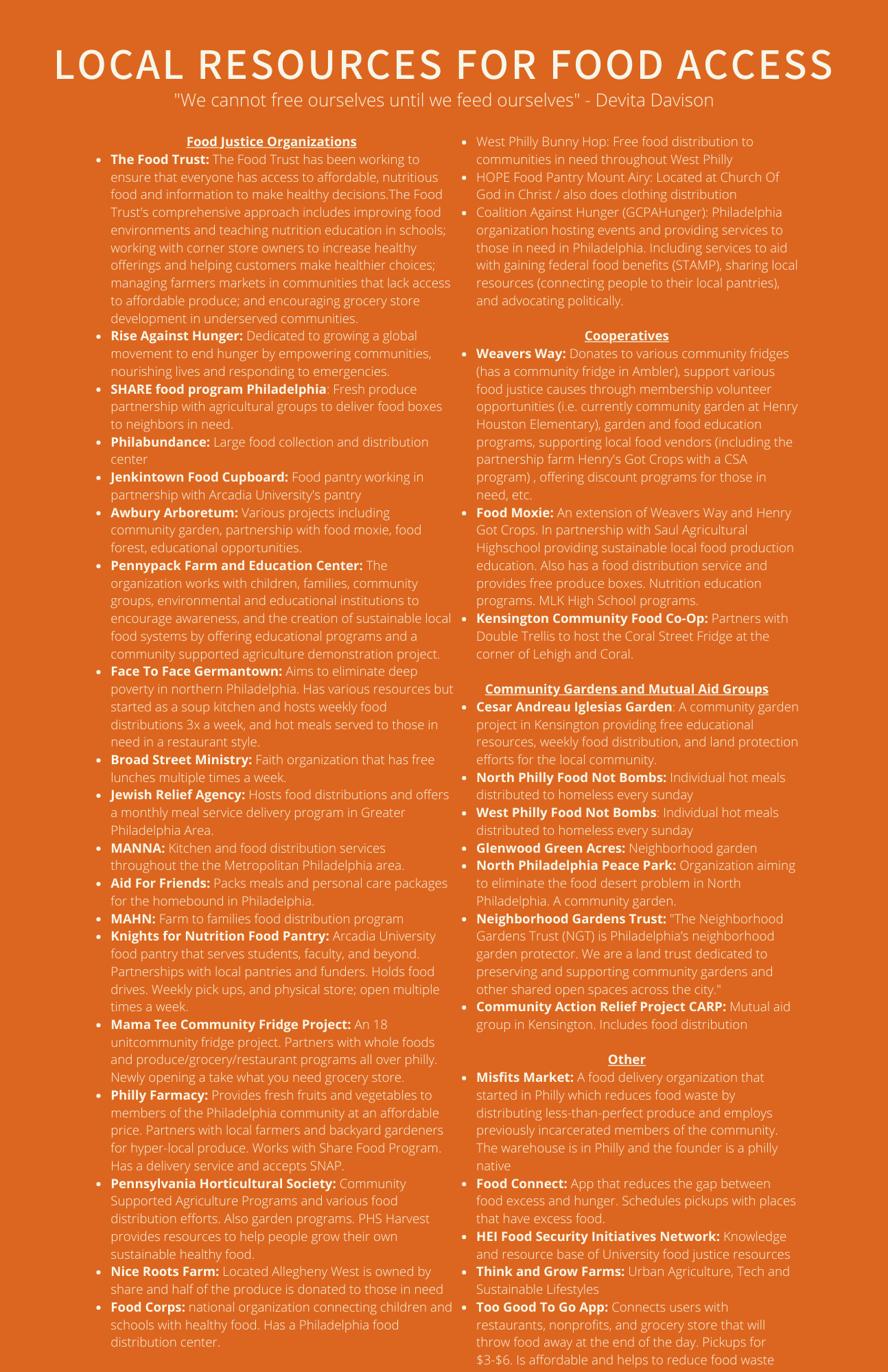 Description of
Project
The People's Harvest is a mural that was produced in response to a project partnership between GIANT Food Stores, the Philadelphia Mural Arts Program, and Amber Art and Design.
We co-led a series of virtual public forums and workshops where artists, farmers, chefs, agriculturists, and Philadelphians could connect to highlight the ways that art can illustrate and respond to inequities in the urban environment. The ideas generated from these sessions informed the final mural design. These sessions were also spaces to share resources and information regarding food equity, offering tools and information to participants on how to grow food locally and where to find free food banks. The process of resource sharing resulted in infographics designed and produced by Madalyn Smith (see images above)
This final mural features Farmer Jawn, the Rodale Institute, and the People's Kitchen, organizations that are working to create equitable food systems in Philly.
Location
60 N. 23rd Street Philadelphia, PA
Date
September 20, 2022
Client
Philadelphia Mural Arts Program
Lead Artist(s)
Ernel Martinez
Photographs of final mural installation taken by Steve Weinik